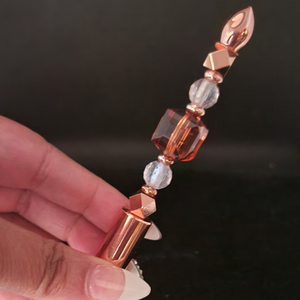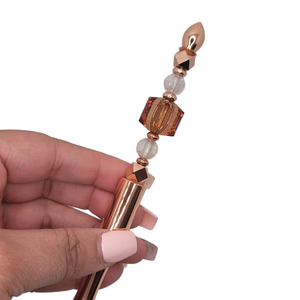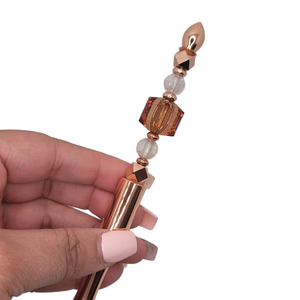 Gissell - Amber, Soft Pink, & Rose Gold Jeweled Pen
Meet Gissell! The seafoam blue crystals  and metal  accents are the perfect complement to her shimmering multicolored focal beads.  Complete with a metallic gold pen base, this beauty is sure to get attention.  Eris' elegance makes it the perfect addition to your fine pen collection.  
This pen is both refillable and retractable. 
Handmade item: Pandora inspired luxury ink pen
Craft type:  Drawing & drafting, Party & gifting, 
Set: No
Refillable: Yes
Retractable: Yes
Ink color: Black
Pen Color: metallic gold
Charmed: No
Materials: Metal, plastic, acrylic beads